What message did Preity Zinta give in Pashto?
Leading Bollywood actress Preity Zinta recently shared a video on micro-blogging site Twitter in which she asked her fans to tell them what language she was speaking in the video.
In the video of the actress, it can be seen that she is speaking Pashto very well.
In her video message, Preity Zinta said in Pashto, "Hello lovers, stay home, stay safe, be happy, watch the IPL, thank you all."
This message in Urdu means "Hello to all lovers and loved ones, wherever you are, be happy in your home, be happy, watch IPL, thank you very much"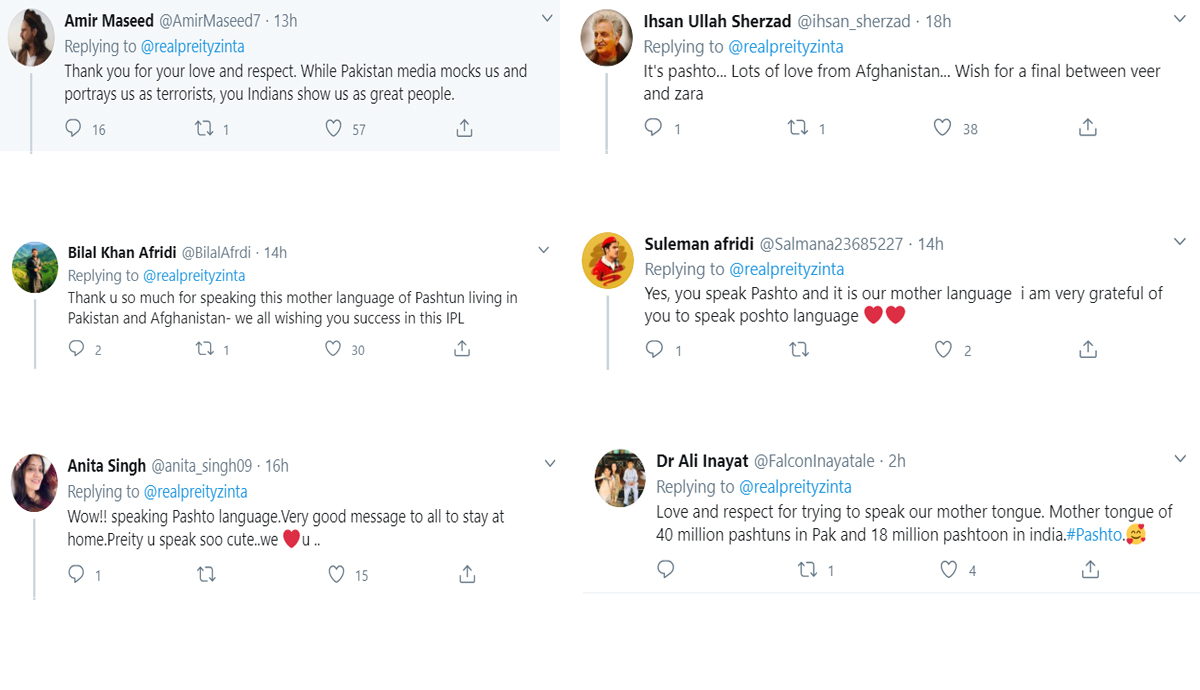 "This time I have tried to speak a beautiful language. I apologize if there is any mistake," she added.
The video of actress Preity Zinta's video message in Pashto is also going viral on social media while she is being highly praised by the users.