UK govt asked to review decision about keeping Pakistan on Red List
British-Pakistani politicians have asked the United Kingdom government to review the decision to keep Pakistan on the Red List.
If a country is on the Red List it means that those returning from the country must self-isolate for 10 days in a government-approved quarantine hotel regardless of their vaccination status.
Red List countries are those, the UK claims, present the highest Covid risk and should not be visited "except in the most extreme circumstances."
Also Read: Top court directs to arrest culprits involved in attack on Hindu temple
The British government also boosted the cost of the required quarantine hotel stays for those returning from Red List countries. This will now cost an individual an £2,285 for the required 10-day stay.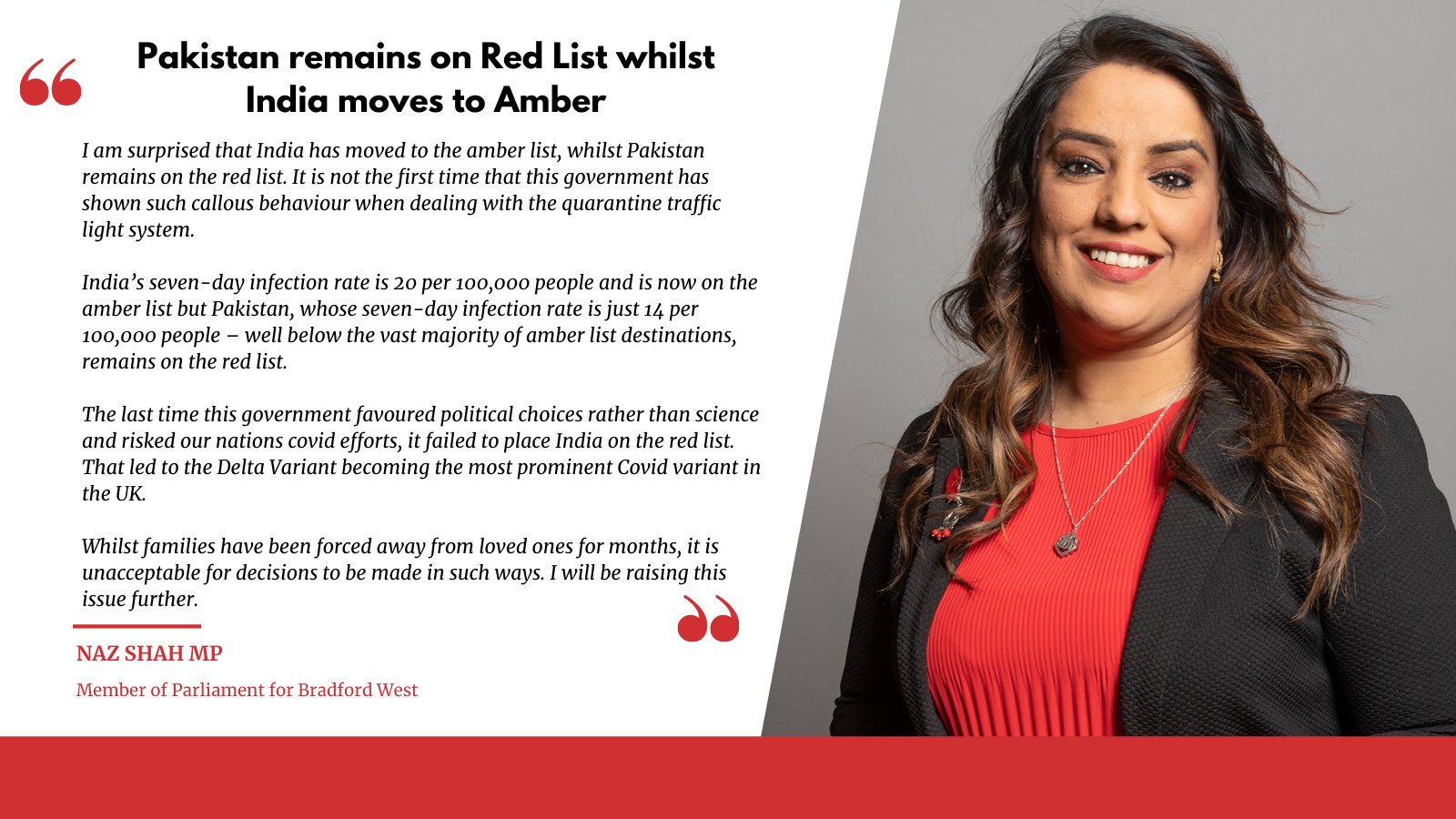 Member of the British Parliament Afzal Khan said the government's decision to keep Pakistan on the Red List was very surprising, not least considering it had moved India to the amber list despite it having a higher Covid infection rate.
"The most recent data shows case rates in India are 29 per million, compared with Pakistan's 22 per million.
"To many, it appears the Government is putting politics ahead of public health considerations or science," he maintained.
Former spokesperson of the Pakistani Foreign Office Nafees Zakaria said there was a long list of occasions and issues when the west had been unfair and discriminatory towards Pakistan and its people. "It's not just COVID! Even on issue of HR violations in which India is the biggest perpetrator, the champions remain shy. It requires courage to call spade a spade," he tweeted.
MPs Tahir Ali and Naz Shah have also written letters to the Transport Ministry seeking a justification for the decision.
India moved to the amber list, Pakistan still on the red list. Myself and many of my constituents are wondering why?

On what basis are these decisions about being made?

I wrote to Grant Shapps MP, SoS of Transport, to ask him.

I will be following this up with other Ministers pic.twitter.com/AAQ8nFBmVe

— Tahir Ali MP (@TahirAliMP) August 5, 2021
Today, I have written to @grantshapps to review the decision to leave Pakistan on the Red List. pic.twitter.com/F8Qambawdu

— Naz Shah MP 💙 (@NazShahBfd) August 5, 2021