Uber discontinues ride-hailing services in Pakistan except Lahore
The Uber Technologies on Tuesday notified its users in Pakistan that the company is discontinuing its services in Karachi, Islamabad, Multan, Faisalabad and Peshawar on an immediate basis. However, the ride company has decided to continue operating in Lahore.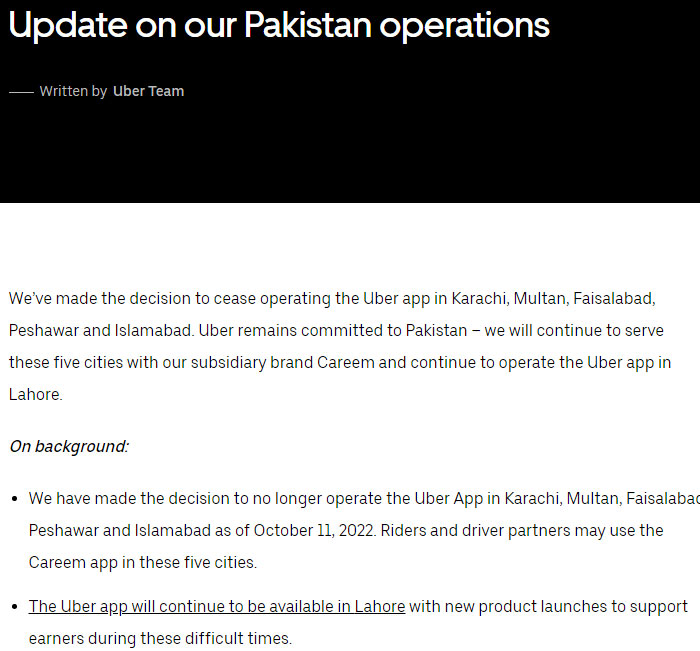 Uber says that its services will continue in Lahore, while Careem's services will continue in the five cities where the services were stopped.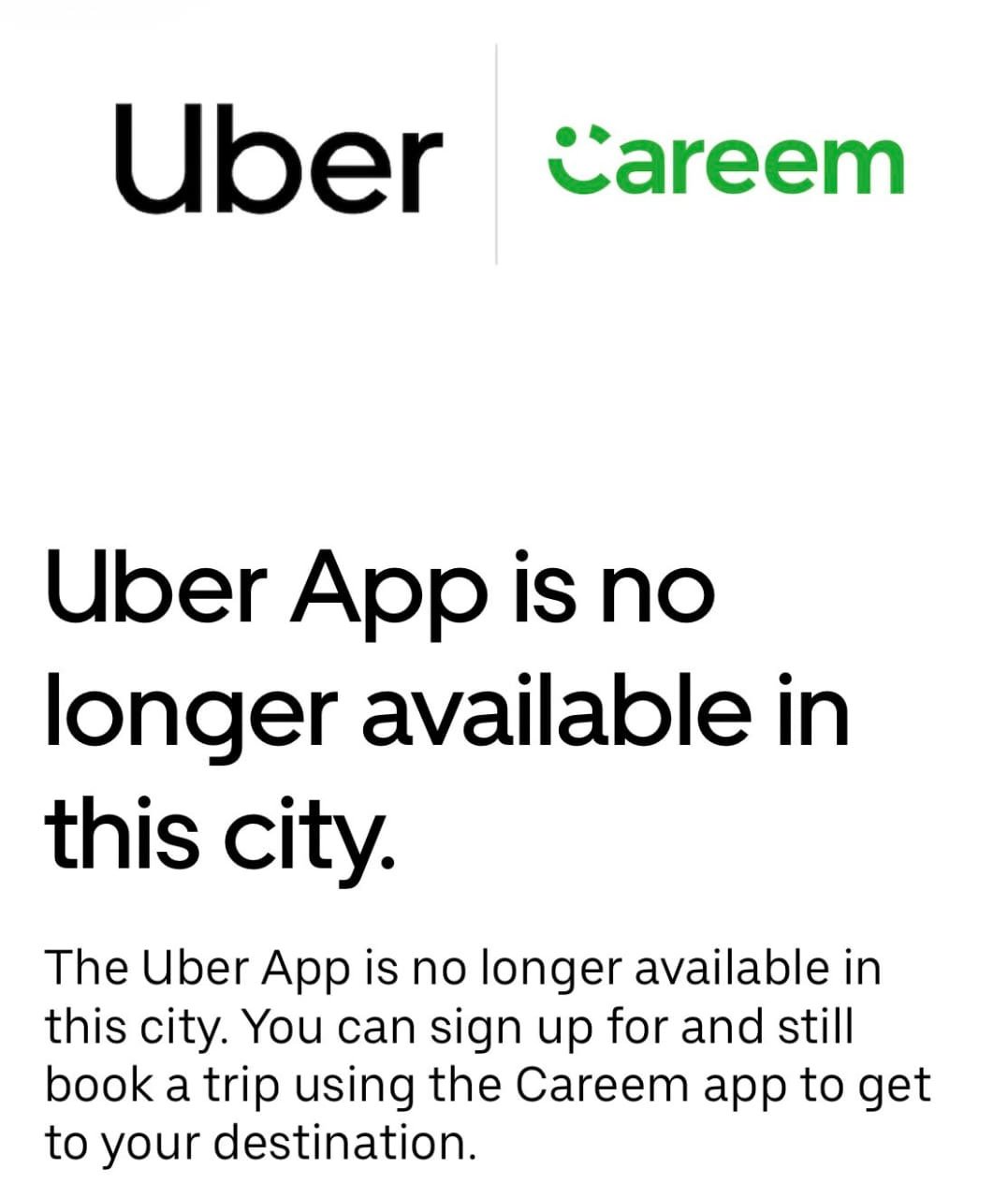 The company has directed its customers and drivers to use subsidiary Careem as an alternative service.
Regarding the suspension of services, a message has also been issued by the company to the drivers in which they have been informed about the suspension of services.
In 2019, Uber announced to buy Careem for more than Rs4 billion.