Shahid Afridi's eldest daughter to tie the knot today
Aqsa Shahid Afridi, the first daughter of the former skipper Shahid Afridi, is set to tie the knot with Naseer Nasir Khan today (Friday).
Mehndi ceremony of Aqsa Afridi took place at her house yesterday while the wedding will take place on December 30 (today).
Pictures from the mehndi function of former Pakistani cricketer Shahid Afridi's eldest daughter have gone viral.
As learnt from the digital card shared by Event planner on social media, the eldest daughter of Afridi will exchange vows with Naseer Nasir Khan.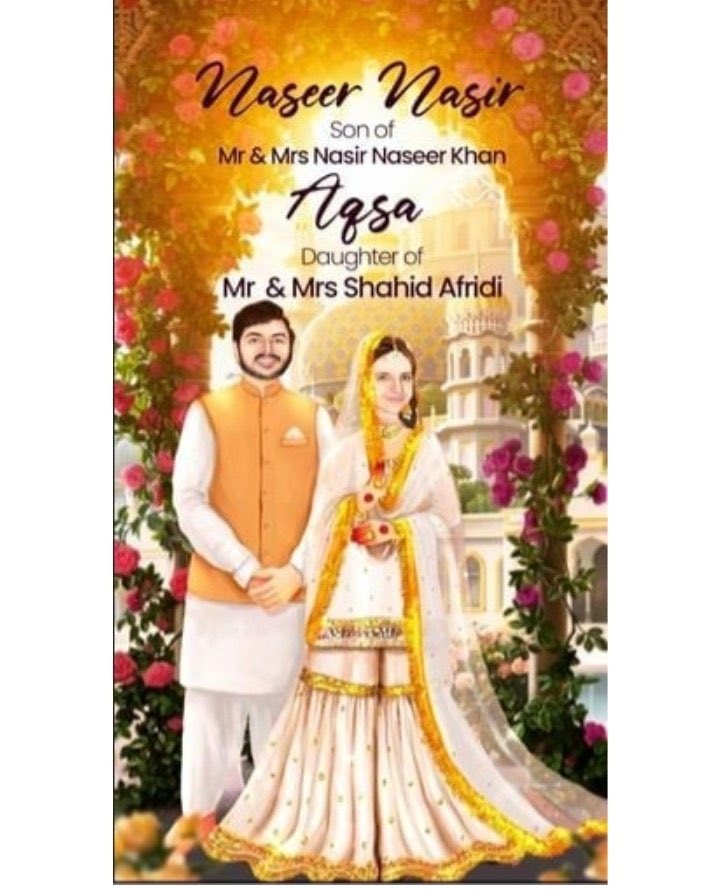 Pakistan pacer Shaheen Shah Afridi has arrived in Karachi to attend the Nikkah ceremony of his sister-in-law.
On the other hand, Pakistan's left-arm fast bowler is all set to tie the knot with Afridi's second daughter on February 3.
The rukhsati ceremony for Ansha Afridi, daughter of Shahid Afridi, is expected to take place later. The pacer got engaged to Ansha two years ago.