Roshan the camel: Mobile library for children in Balochistan
Roshan the camel's mobile library (Credit: Fuzul Bashir/ Reuters)
In a remote area of Balochistan, a camel — known as Roshan — is laden with books for children who are not attending school due to coronavirus restrictions.
Raheema Jalal khan, who is a social worker and an educationist from Mand, Kech district, is behind this Camel Library Project. She started the project with her sister, a federal minister, in last August. She was concerned about children's education in such remote areas where internet services are almost unavailable.
Pakistani authorities closed down all educational institutions in March, 2020, as a response to the COVID-19 pandemic. Since then, there has been an uncertain situation.
Also read: Pakistan's first street library continues to provide knowledge amid coronavirus pandemic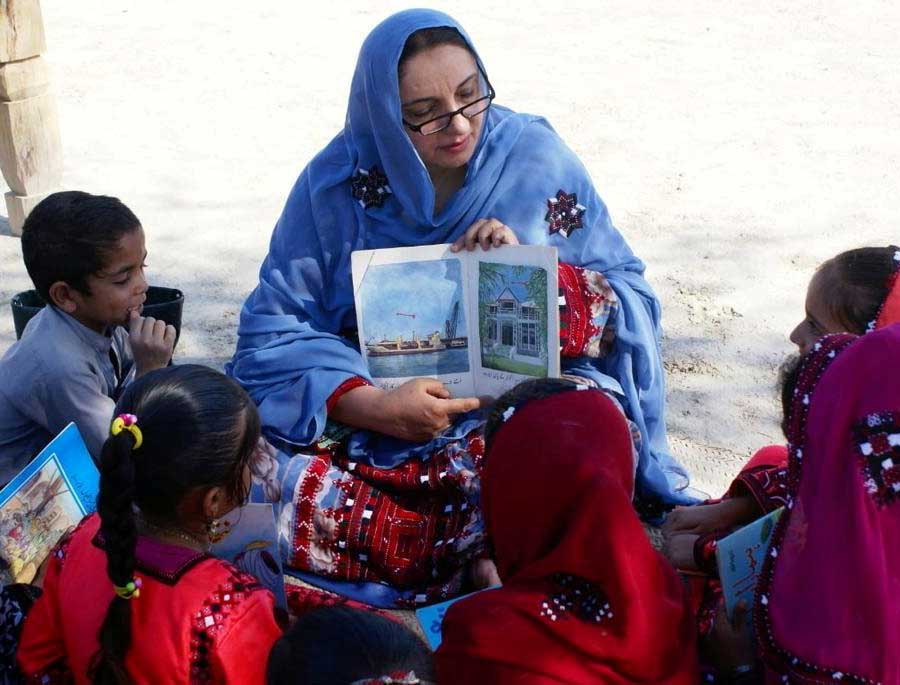 The Project is now being looked after by the Female Education Trust and Alif Laila Book Bus Society. The two NGOs have been running children's library projects in the country for 36 years.
Also read: First of its kind mobile library inaugurated in Peshawar
According to media reports, Roshan carries books to different villages in the Kech district thrice a week. Meanwhile, children are encouraged to borrow and return books.
The credit of the news story goes to Reuters