Rihanna apologizes for using words from 'Hadith' in a song at Fenty Fashion show
LONDON, ENGLAND - JULY 24: Rihanna attends the "Valerian And The City Of A Thousand Planets" European Premiere at Cineworld Leicester Square on July 24, 2017 in London, England. (Photo by Anthony Harvey/Getty Images)
American singer Rihanna has apologized for criticizing herself for singing a controversial song at a fashion show. Words from the Hadith were included in the lyrics of the song.
The song "Doom" was released in 2017 and was performed during a fashion show on Amazon Prime. The hadith included in the song hurt the feelings of Muslims around the world and Rehana faced severe criticism on social media.
Rihanna admitted that using the song was completely irresponsible, and promised to make sure that such a mistake would not happen again.
"We understand that we have hurt our Muslim brothers and sisters," she wrote.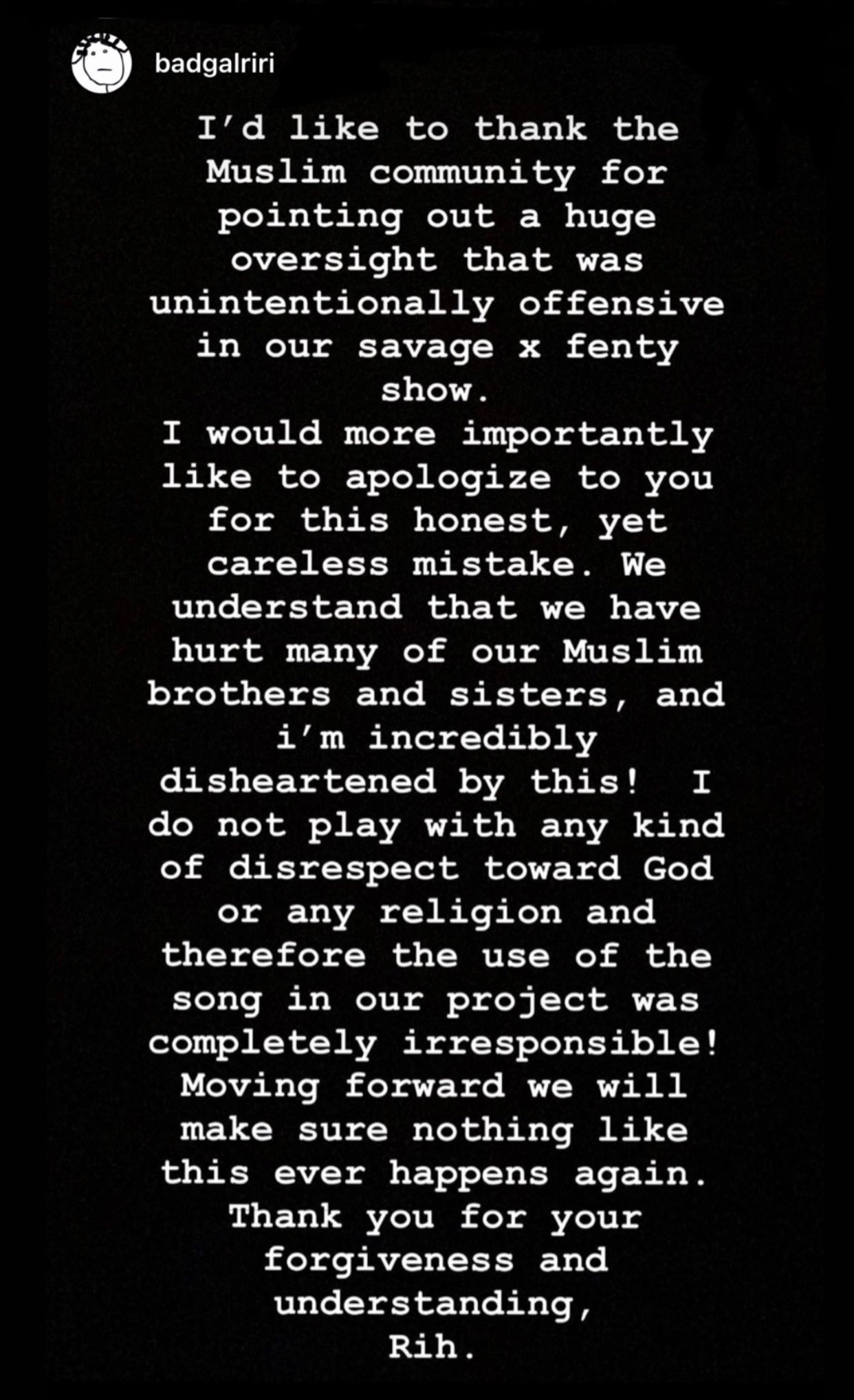 This is not the first time that Rihanna has been criticized for hurting the feelings of Muslims. Earlier in 2013, Rehana was asked to leave for a photoshoot outside a mosque in Abu Dhabi without permission.