Rare pink diamond auctioned in Geneva for 27 million dollars
GENEVA, SWITZERLAND: A rare pink diamond extracted from a Russian mine was auctioned in Geneva for 27 million dollars, which is more than 4.21 billion in Pakistani rupees.
The 14.83 carats "Spirit of the Rose" diamond also holds the record for being the most expensive diamond. Organizers of the online auction called the diamond a marvel of nature, saying that the price of pink jewelry was rising because it was rare.
The administration did not disclose the name or nationality of the diamond buyer. The Spirit of the Rose was mined in Russia in 2017 and took a year to carve out without damaging the natural color.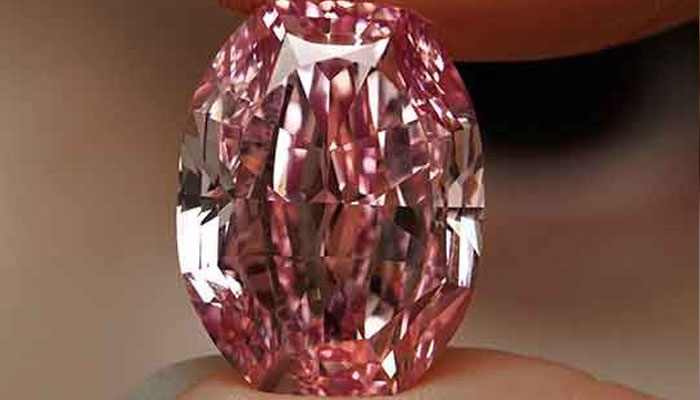 This rare pink, purple diamond was exhibited in Singapore before the auction, and the gem was expected to fetch more than Rs6.22 billion.