Peshawar Police apologise for tweet regarding Bitcoin
PESHAWAR: Capital City Police Peshawar have apologized for a tweet regarding cryptocurrency through its Twitter account.
"Our apologies for the non-relevant tweet on our official handle. Rest assured we will inquire into any glitches or misuse and take corrective measures," the official CCPP twitter account stated.
Many people have commented below the tweet. A Twitterite Abdul Wahab said that it seemed that admin of "the page" was also interested in cryptocurrency. Another one wrote that he also wanted some coins if possible.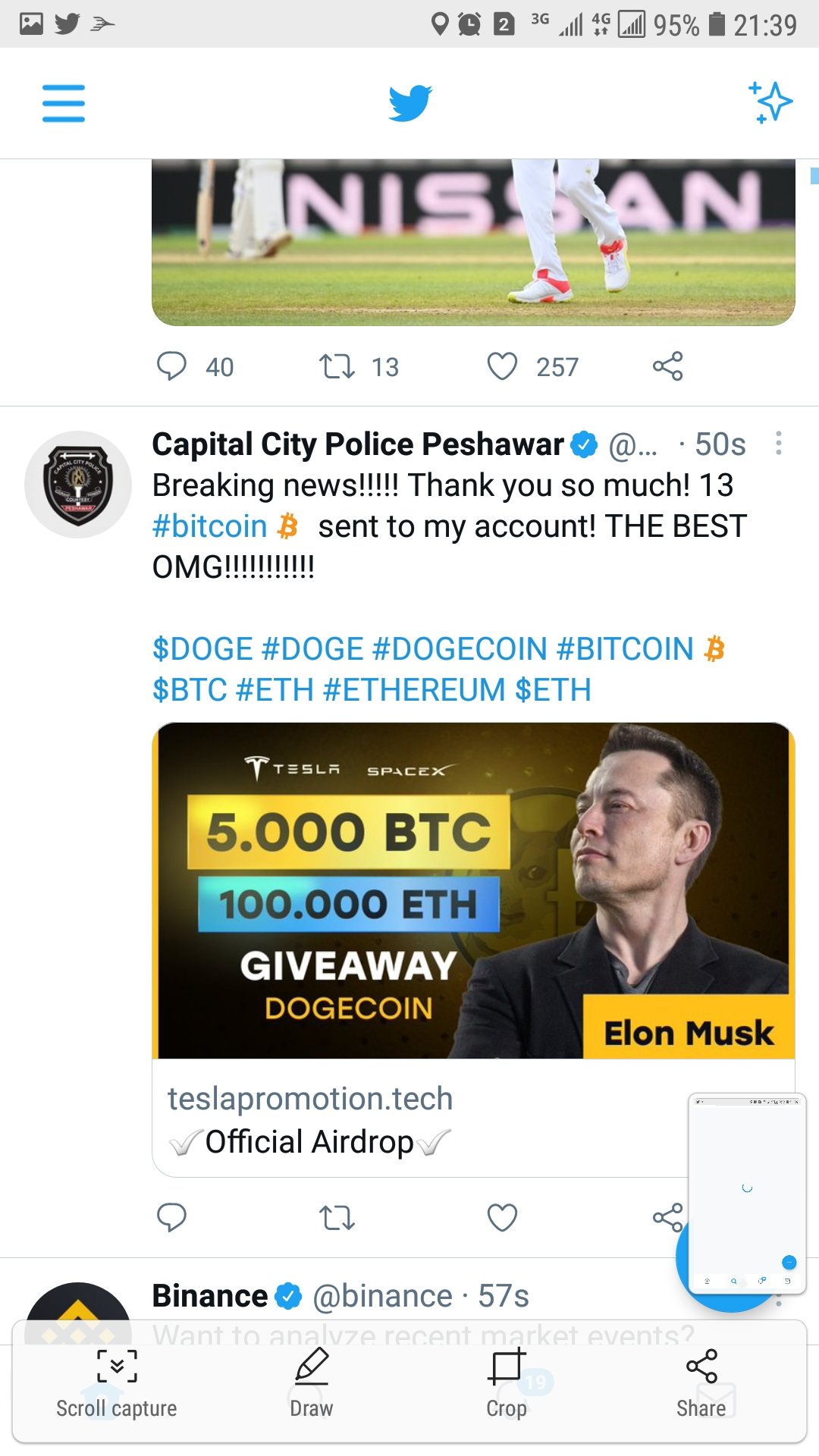 The Peshawar Police had earlier tweeted a link of teslapromotion with the caption, "Breaking News!!!!! Thank you so much! 13 #bitcoin sent to my account! The BEST OMG,"