PCB's hacked YouTube channel restored
The Pakistan Cricket Board (PCB) regained control of its YouTube channel on Tuesday after it was briefly hacked by unknown cyber attackers.
Hackers changed the logo of the PCB's YouTube channel as well as the name to 'Tesla US 24'. PCB's all videos were made private by unknown hackers.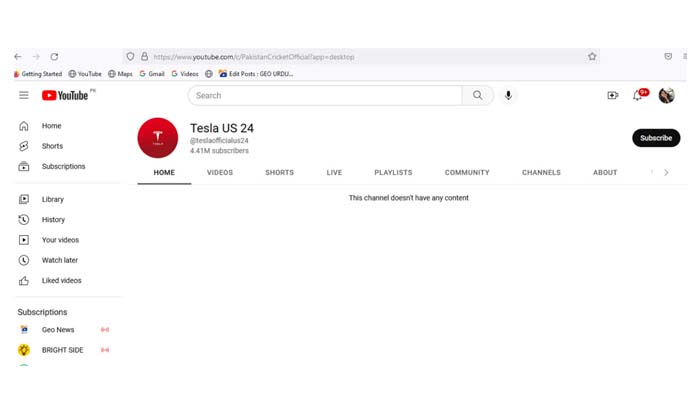 The PCB's media department quickly took action, contacting YouTube management in an effort to restore the page.
The channel was restored after just one hour, much to the relief of Pakistani cricket fans. It is not yet known who was behind the hack or what were their motivations.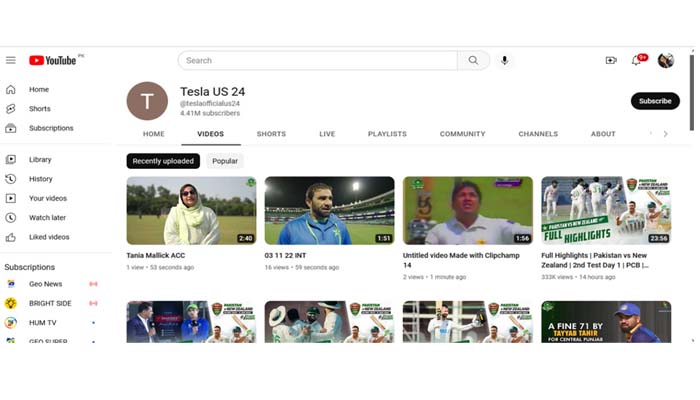 PCB' YouTube channel has 4.4 million subscribers.