Pakistani scientist discovered method of removing microplastics from water
In a major achievement, Pakistani scientist Muhammad Haris, studying in Australia, has discovered a method to remove microplastics from water which will help in saving aquatic life.
Muhammad Haris has developed a 'magical powder' that has the ability to absorb microplastic particles from water like a magnet.
The material, which comes in the form of a powder and is made from recycled waste, has a nano-sized structure designed to catch invisible plastic.
"It's a porous material with a special surface that can react with microplastics," Haris said.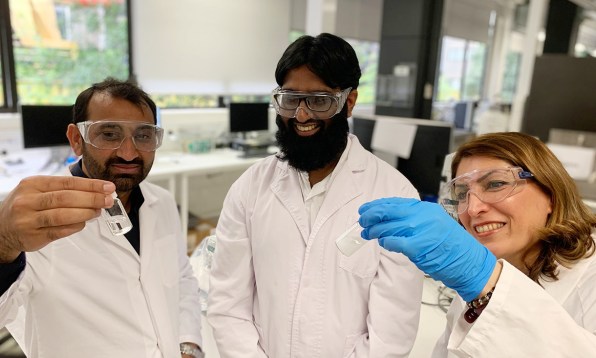 Responding to the question of side-effect of powder, Haris said: "the powder was made using olive oil and iron particles. It is a kind of harmless powder as we have tested it in our laboratory."
"So far we have only experimentally demonstrated how to successfully separate microplastic particles from water, but our plan is to bring it to our industries," added Pakistani scientist.
Conventional filters used to clean up plastic can't capture the smallest fragments, and even nano-sized filters designed specifically for the task, work slowly. This new technology can work within an hour, the researcher said.
Microplastics have been found in aquatic life, sea salt, bottled water, fruits and vegetables, and packaged meat, among other foods.
Unsurprisingly, plastic has also been detected in humans; this year, microplastics were even documented in human blood for the first time.