Pakistani model Anam Malik quits her modeling career
Model Anam Malik, who belongs to Pakistan's fashion industry, decided to give up her modeling career and live for Islam.
Model Anam Malik shared a story on her Instagram account in which she said, "Thank you all for your love and encouragement in wearing my hijab."
"People are asking me why you quit modeling and started wearing the hijab. Inshallah, I will definitely talk about it and I will tell you all about this journey," she said.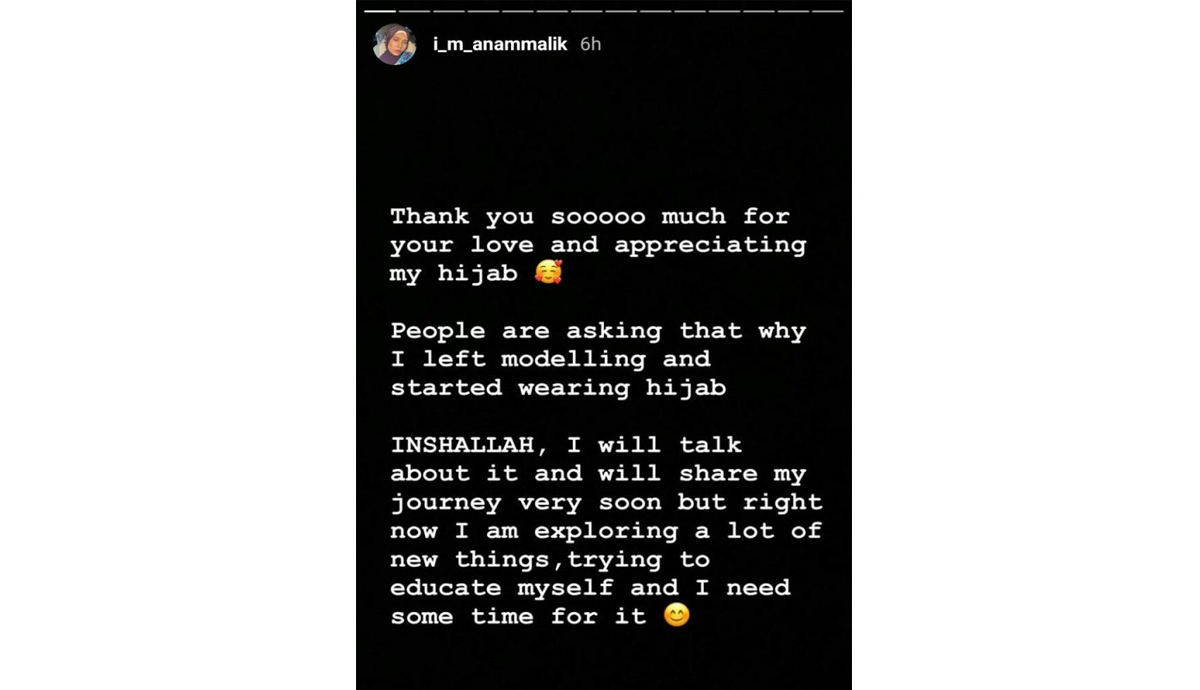 "Right now I'm exploring a lot of new things and I need more time for all these things," Anam Malik said.
The model has deleted all the photos from her Instagram account and now she is sharing her photos in hijab.
In addition, Anam Malik wrote in her Instagram bio that "and Allah Almighty guides whom He wills".
Model Anam Malik has worked with several well-known brands and designers and her husband Gibran Raheel is a musical artist.