Only those residing in Saudi Arabia to be allowed to perform Hajj this year
The Saudi Arabian government on Saturday announced that 60,000 people residing in Saudi Arabia will be allowed to perform Hajj this year and people from abroad would not be entertained because of the coronavirus pandemic.
"People from 18 years old to 65 years old will be allowed. They must be healthy and not suffering from chronic disease. Those who have not performed Hajj in the last five years will be given priority," read a statement issued by Saudi Arabia.
Hajj 1442 will be limited to the residents of all nationalities and citizens from within the Kingdom of Saudi Arabia only, read the statement.
Only vaccinated people will be allowed to perform the religious obligation.
The Saudi Arabian Ministry of Hajj also said those who intend to participate in Hajj need to be vaccinated against COVID-19 with at least one dose or have recovered from COVID-19 infection in the last 6 months.
The portal for Registration of Hajj will open at 1 PM on Sunday (tomorrow).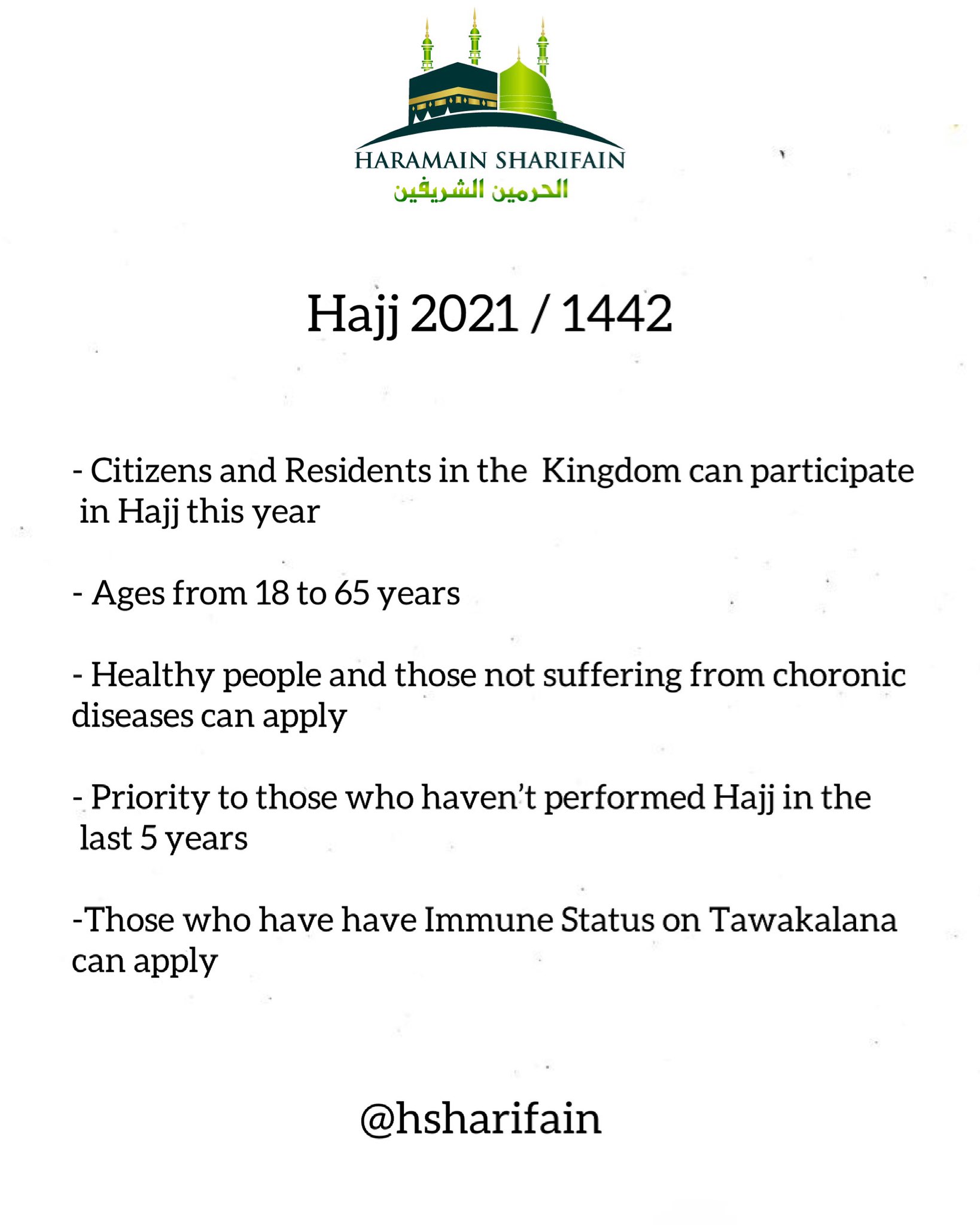 President of the General Presidency for the Affairs of the Two Holy Mosques, Sheikh Abdulrahman Al-Sudais appreciated the decision to perform Hajj this year in limited numbers and stressed that it was a wise decision based on the principles of Islamic Sharia in performing rituals and maintaining the public health of citizens and residents.