Netizens respond to Indian media's fake stories about 'Karachi's civil war'
Once again Indian Media has been spreading misinformation about the "civil war in Karachi.' Fake stories and footage are all over social media portraying a very alarming situation in the city.
These stories have gone viral after the police officials in Sindh applied for a leave, which was termed as a clash between the army and Sindh's police force. Whereas there is no such situation between the two prestigious institutions.
Let's look at how the Indian media and their social media users portrayed the overall situation. Indian news channel CNN News 18 declared that the 'Army took over all Karachi Police stations'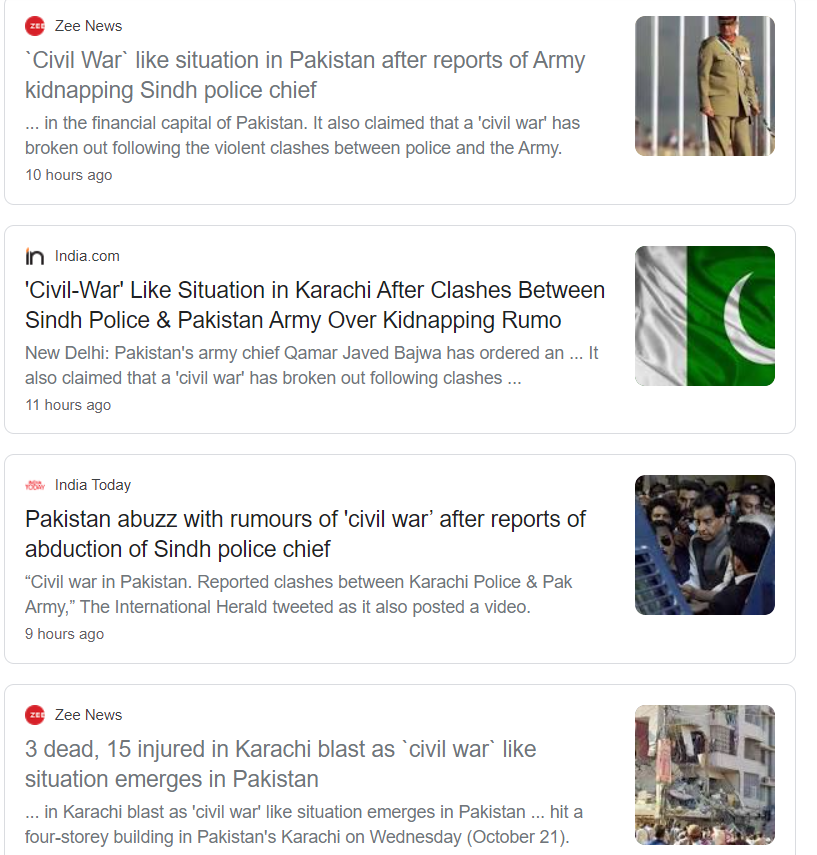 Twitterites in Pakistan have responded strongly to these bogus claims from the other side of the border. Have a look at the response from Pakistani users.