India declares illegally occupied Kashmir as 'Independent State' in examination paper
In the Indian state of Bihar, Illegally Occupied Jammu and Kashmir (IIOJK) was declared as an 'Independent State' in the seventh grade examination paper of social sciences which sparked a severe public outcry in the neighbor country.
According to the details, a question asked in the examination paper was, 'What are the people of following countries called? Options: Nepal, England, Kashmir and India'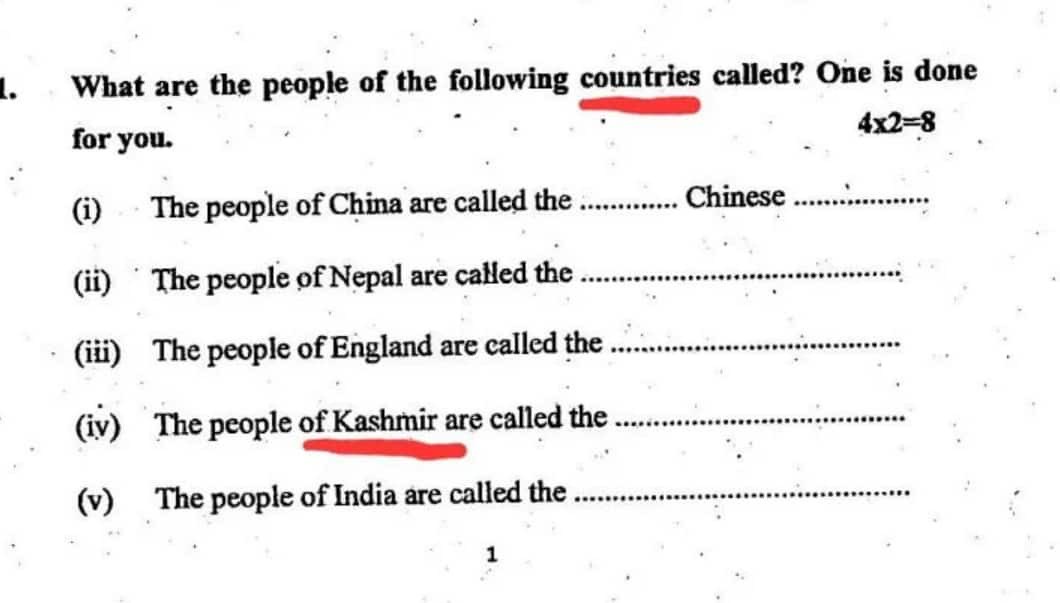 The BJP leaders said that, the Bihar government has deliberately declared Kashmir as an 'Independent State' like India and Nepal.
On the other hand, Bihar Education Minister Chandrashekhar Singh termed it as a human error citing the Indian PM Narendar Modi's tongue slip.
"Recently, Narendra Modi had declared Taxila in Pakistan as the city of Bihar, so why were the BJP leaders silent at that time when that too was a mistake," he asked.
Meanwhile, the Bihar Education Project Council has issued a show-cause notice to the paper setter.