IG Sindh, other police officials defer leave application for 10 days
Mushtaq Mahar, IG Sindh Police has withdrawn his leave application for 10 days and has ordered other officials to do so as well.
A tweet regarding this decision mentioned that it has been taken "in the larger national interest" and the pending conclusion of the inquiry of arrest of PML-N leader Capt. (R) Safdar.
After Safdar's arrest earlier on Monday morning, IG Sindh, at least two additional IG, seven deputy IG and six senior superintendents of Sindh applied for leave on Tuesday.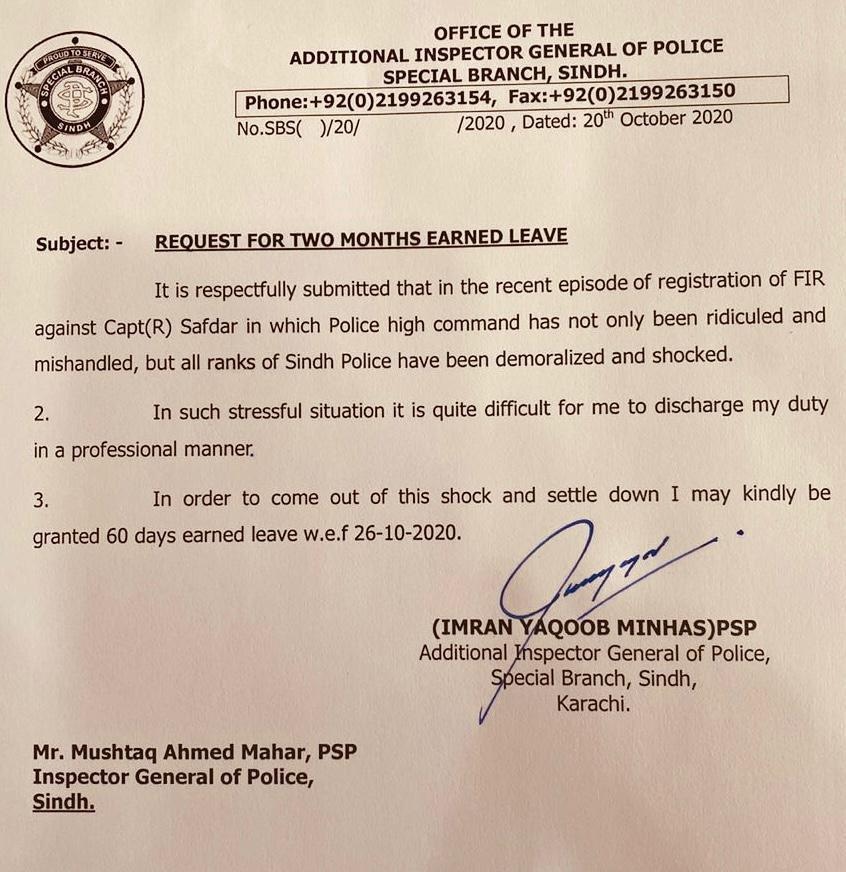 Bilawal Bhutto Zardari, addressed a press conference in Karachi, confirming that the residence of the provincial police chief was surrounded at 2 in the morning.
Bilawal asked, "Who were the two people who went to the IG's home and where did they take him at 4 in the morning? It's on the lips of every police officer from SHO to SP and from SP to DIGs as to who were the people who surrounded the IG's home at 2 in the morning. "
Later Army Chief General Qamar Javed Bajwa ordered the corps commander of Karachi to immediately inquire into the circumstances to determine the facts and report back as soon as possible.