Esra Bilgiç slams CCPO Lahore for blaming Motorway victim
Actress Esra Bilgic, who played the role of Halima Sultan in the Turkish drama 'Ertugrul Ghazi', criticizes Lahore's CCPO Umar Sheikh after his controversial remarks about the survivor of gang rape on the Lahore-Sialkot Motorway on September 9.
Days after the CCPO's statements, Diriliş: Ertuğrul famed Turkish actor Esra Bilgiç also called out Sheikh for blaming the survivor instead of apologizing for not having been able to ensure her safety.
On the tragic incident of the gang rape of a woman on the motorway, CCPO Lahore Umar Sheikh allegedly blamed the victim instead of the accused of the accident and said, Why did she need to go by motorway?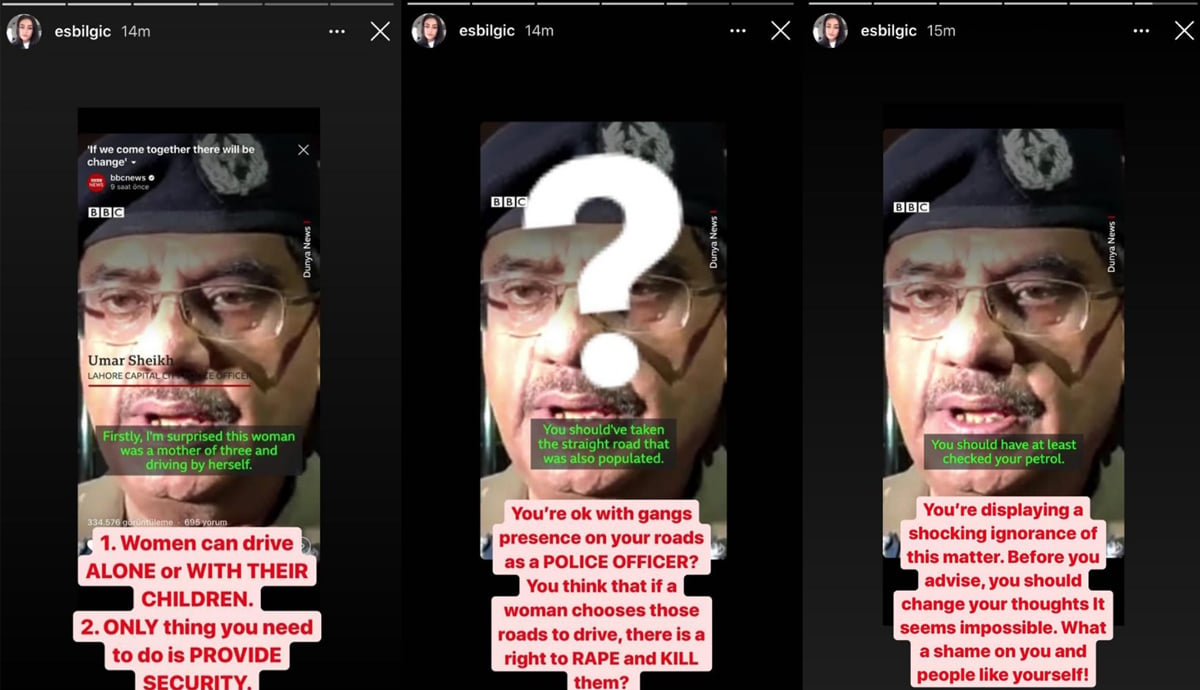 After CCPO Lahore's statement, he was severely criticized by people from all over the country, after which he apologized for his statement.
Now actress Esra Bilgic has also expressed anger over the statement of CCPO Lahore Omar Sheikh saying that 'a woman whether she is alone or with children, she can drive, you only need to do one thing and that is to protect women.