Arif Alvi, wife spend time with Kuruluş: Osman team in Turkey
Pictures of President Arif Alvi and his wife taken spending time with cast of the period drama series Kurulus: Osman are doing rounds on social media.
During his visit to Turkey, President Arif Alvi also paid close attention to the cultural ties. He wore a traditional Turkish hat and his wife wore traditional tribal jewelry and posed for pictures with the actors in a cheerful mood.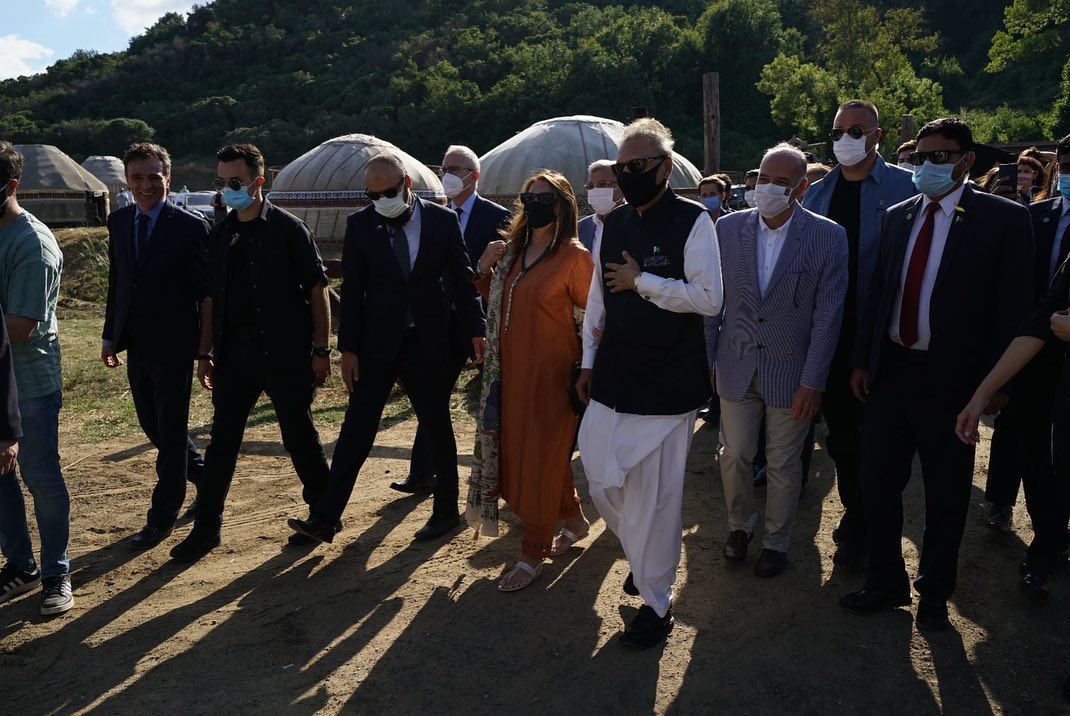 President Dr. Arif Alvi visited Turkey from August 14 to 16 at the invitation of Turkish President Recep Tayyip Erdogan.
According to the notification issued by the Federal Cabinet Division, in the absence of the President, Chairman Senate Sadiq Sanjarani took over the responsibilities as Acting President and Mirza Muhammad Afridi took over the responsibilities of Acting Chairman Senate.
Turkey's historical drama series Kurulus: Osman focuses on the life of Osman I, the founder of the Ottoman Empire. It shows how after the death of Ertugrul Ghazi, his youngest son, 23-year-old Usman I, took over the throne and became the new ruler of Turkey.
Earlier, Pakistani actor Imran Abbas had also visited the sets of Dirilis Ertugrul and Kurulus Usman.