"Anyone who plays 'PubG' is excluded from the realm of Islam" Jamia Uloom Islamia
Jamia Uloom Islamia Binori Town, a well-known religious school in Karachi, has issued a fatwa that anyone who plays the 'Pub G' game is excluded from the realm of Islam.
This fatwa has been issued by Darul Iftaa Jamia Uloom Islamia Banuri Town on a question asked by a citizen. The citizen's question and the fatwa are also available on the website of the university.
According to Darul Iftaa, "According to the information, in a pub G game, sometimes the player has to worship idols in order to gain 'power' and the person playing the game has to worship his idol in front of idols to gain power." Bowing down and worshiping idols is his own doing.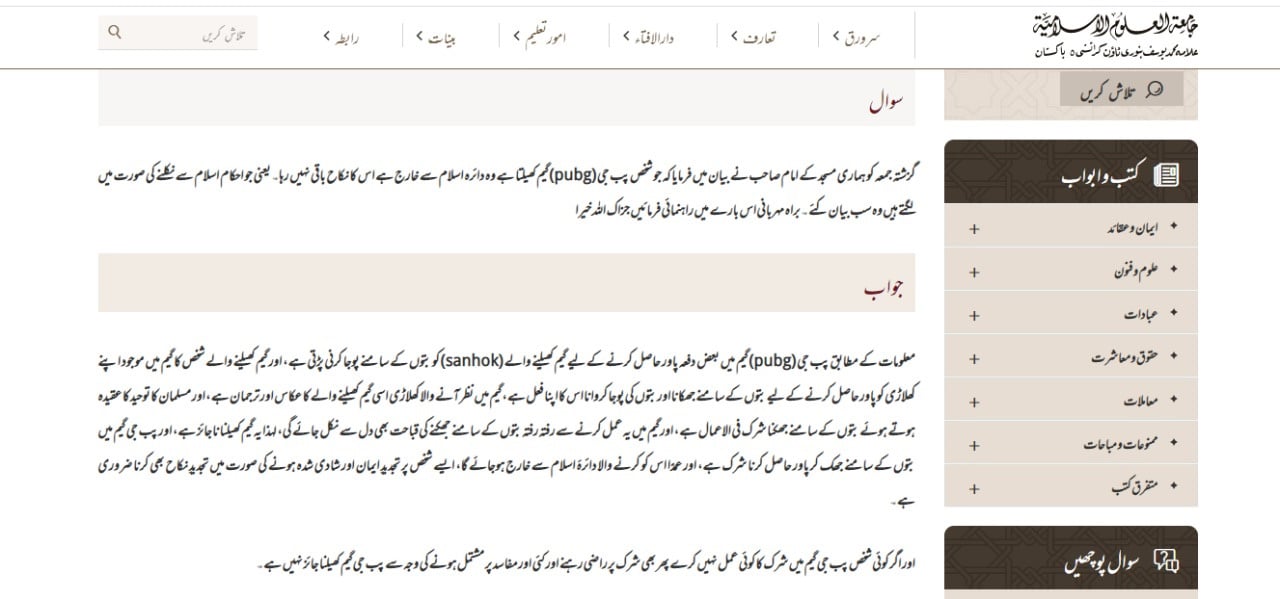 The fatwa said, "Doing this in the game will gradually get rid of the abomination of bowing down to idols, so it is not permissible to play this game and it is shirk to gain power by bowing down to idols in the Pub G game."
And intentionally, the perpetrator will be excluded from the realm of Islam. Renewal of faith is necessary for such a person and in case of marriage, renewal of marriage is also necessary.